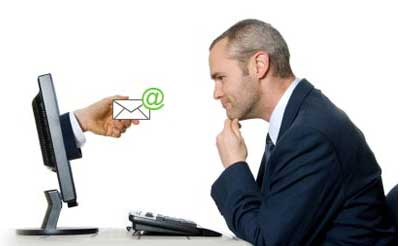 GRP offers customized support services for the development of mass email campaigns. It is important for customers who operates a website, create a bridge of communication with its visitors with an interest in its services. So email marketing is an important tool to retain these customers.
Applying best practices in the industry, GRP uses the mass mailing software "MailChimp" to meet the criteria of spam Canadian Bill C-28 and the
US law CAN-SPAM ACT .
GRP accompanies its customers in setting up email marketing:
Installation catch tools in your website and social networks
External Data Sources Imports (Outlook, Excel, CRM, Access, etc ..)
Design and production of visual templates emails
Integration of email templates in MailChimp (reusability)
Custom campaigns and reports statistical analysis
Ad-hoc Strategy and revisions of broadcast campaigns
Email marketing allows:
Retain a captive clientele from the website
periodically disseminate information relevant and desired by customers
Measuring the impact of campaigns broadcast by email thanks to statistical tools
Automatically Manage subscriptions and unsubscribe to our mailing lists
Disseminate information to market segments following the collection of relevant information