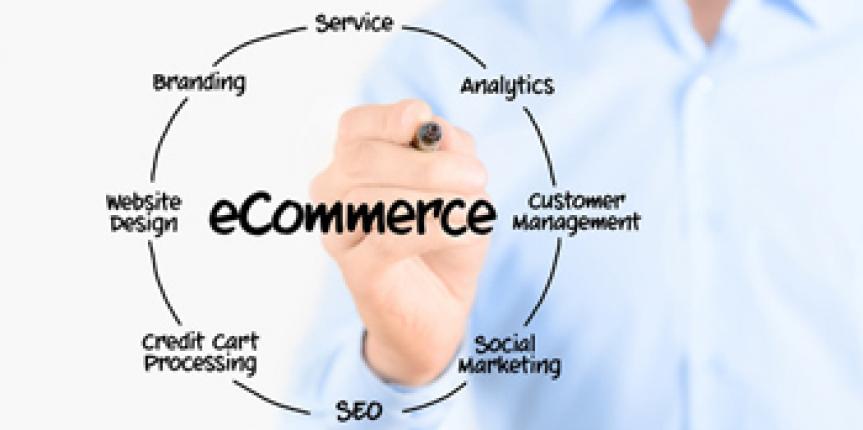 GRP has developed custom e-commerce solutions since 1999 in a variety of clientsB2B (business – business) and B2C (Business to Consumer). Of big business to the SME GRP knows the impacts of the implementation of an e-commerce platform, as well as success factors.
GRP now offers the integration of a single platform in the field of online sales to date.
For the past 1 year, GRP makes the availability of its customers a winning affordable:
The expertise of e-commerce in the GRP team combined with the strength of a dedicated software designed exclusively to make sales online: K-ecommerce.
The team of GRP guide clients through the implementation of a winning e-commerce solution.
An optimized e-commerce solution for managing :
Product Inventories
Taxes for delivery destinations
transport and transport costs
Secure Online Payment Solutions
Customer Service
Delivery slips

Since corporate transactional website is very often an additional source control, K-ecommerce automatically connects to ERP software (Enterprise Resource Planning), such as Microsoft Dynamics – GP-Nav-AX, SAP Business One, Acomba, Quickbook Sage Accpac. It is also available in standalone mode and also integrates EDI data exchange routines to be flexible with all interactive accounting systems.

In a typical environment, the K-ecommerce solution includes the following features:
Business to Business
A true B2B solution that gives you the best competitive advantages in this increasingly global market.
Business to Consumer
Drive traffic to your site, capture your customers' interest and guide them through an easy and secure buying experience that is the foundation of a lasting relationship.
Sales Portal
Mobilize your sales force; send your team on the road to sell new products with the ability to place orders anytime, anywhere using a site online or offline that offers the same shopping experience.
Product Catalog
Illustrate your products using your easily searchable online catalog; include engaging, eye-catching multimedia like pictures, zoom, file downloads, links, YouTube videos and more.
Content Management System
Control every aspect of your web store in a single web-based management center that you can access securely from anywhere.
Mobile / Tablet Ready
k-eCommerce is always working to integrate the latest trends to help you offer a high level shopping experience to your customers and simplify the management of your online store.
Online Marketing
Reach your customers in a more personal, targeted and interactive way with our amazing online marketing features.
Online Marketplaces
Increase visibility, drive traffic, grow sales and further enhance the omni-channel experience a k-eCommerce web store delivers.
Shipping, Tax and Payment
Secure payment partners and integrated shipping carriers guarantee a successful online checkout process for your customers.
Integration
An eCommerce platform seamlessly integrated to your ERP, bringing its power to your online business.
Cloud or On Premise
Choose our k-eCommerce PCI Certified cloud or your own system.